---
February / March 2018 Cape Town, South Africa
Personal Storytelling Taster Day – Feb 3rd
A one day introduction to the delights of telling personal stories. Come along to explore your imagination in a safe, creative place, have some fun with other like minded people and step into the world of story. No experience needed, absolute beginners welcome!
Cost: R800
---
Personal Storytelling Intensive
February 11th – March 4th

Erin Hall, Rondebosch, Cape Town
This 3-week storytelling course focuses on learning the art of telling true life, autobiographical stories to a group of listeners. By the end of the course you will have the skills necessary to shape and craft any story that you want to tell, whether it's around the kitchen table to your family and friends or to a room packed full of people!
Many people these days have a story to tell: it might be an important moment in their lives, something funny or sad that involved members of their family that are not with them any more, or their personal involvement in a larger, historical happening. But there are many questions about how to do this well:
How can we share a true story so that it is not just egotistical?
How can we tell a story as if it were a gift to our listeners?
How can we move people, touch them, help them see more clearly what it is to be human?
What makes a life story memorable so that it can be passed on?
How can we be completely present, revealing our whole selves, at ease with our true voice, words and presence?
The course will include practical story crafting and coaching in small groups amongst many other things and will conclude with a public sharing of our stories. A maximum of 12 students will be accepted to ensure individual attention. Some storytelling experience is beneficial but beginners will also be considered. Sue will be assisted in the afternoon coaching sessions by Cape Town storyteller Gilly Southwood.
The timetable will be Monday – Friday 9am – 1pm and 2 afternoons of coaching from 2 – 4pm. The other two afternoons will be for private practise. Friday afternoons will be free and there will be a performance on Friday evenings.
Cost: R17,500 for students coming from Southern Africa, R35,000 for students coming from the rest of the world. The cost includes all tuition, materials, entrance to performances, tea /coffee etc. Some financial help is available for Southern African students – please email Sue or Ruth for further details. Unless you are applying for financial help, a deposit of R3000 is needed to secure your place.
Contact: To book your place or if you have further questions, please email Sue in the UK on biographicalstorytelling@gmail.com, Ruth Penfold-Chan in SA on ruth.penfold@gmail.com or call Ruth in SA on 072 377 4386
---
March 2018
Cape Town, South Africa

The Golden Key: Storytelling as a Path of Personal Development, a 4-week modular course starting March 11th – 16th

Long before writing was invented, human beings sat around the fire telling each other stories in the evening. The stories shared would have been what happened to them that dy or perhaps to their ancestors in the past, but also legends, myths, stories of the animals and the other beings who share our planet. Through the medium of the stories, every person would have absorbed the culture and values of their peoples, known how to behave and why, understood their place in the community and what was expected of them.
These days our families and communities are widely dispersed. We no longer sit around the fire sharing stories and we are most likely to turn to good friends, coaches or therapists to understand our unique purpose in the world, to feel a sense of belonging and to make sense of the sometimes apparently senseless things that happen to us, our families, our country and the world.
But what if the stories still carry the deep wisdom of the past and we have just lost the ability to decode them? And what if they can provide the help we need as 21st century human beings to live a meaningful life?
This 4 week modular course provides a deep dive into the world of story, providing a safe space  through the potent images of ancient stories, to explore the groups life questions through their own life stories. It aims to:
•    enhance understanding of each individuals life
•    provide a broad perspective of our human journey
•    offer perspectives on how story itself is a potent carrier of meaning and purpose
•    provide a forum for deep conversation around what it means to be human at this time
•    offer illumination around the sometimes inexplicable events of our lives
•    foster a deep sense of connection and belonging in the world
The course is open to anyone who wishes to have greater understanding of themselves and who loves stories. No previous experience of stories or storytelling is needed, just a willingness to explore their lives in a safe environment. This course will also be offered in other locations around the world in 2018 and 2019 so watch this space!
Dates: March 11th – 16th, July 16th – 20th, October 15th – 19th 2018 and January 28th – Feb 1st 2019
Costs: R12,000
---
April 2018 Istanbul, Turkey
April 23rd – 28th, Storytelling in the Community
Stories are one of the best ways of bringing people together. In today's world where families and friends are often spread far afield, connections between people are often maintained by Facebook, Skype and Instagram. How can the ancient art of storytelling help rebuild our communities, whether that community is a far flung family, our friends, immediate neighbours, school, church or business?
Using a wide variety of stories and exercises, we will begin to explore how the storyteller can help us deal with loneliness, isolation and fragmentation and begin to create a new sense of community.
Suitable for experienced storytellers or beginners who already have facilitation skills.
To book and for further details, please email Seiba Storytelling on info@seibaanlatimerkezi.com
Costs: €400
---
April 2018 Ireland
Telling True Life Tales, a storytelling course over 4 weekends
with Sue Hollingsworth and Neil Horgan
Be part of Ireland's first ever Biographical storytelling training with Sue Hollingsworth, a Founder of the International School of Storytelling in the UK and our very own Award Winning storyteller, Neil Horgan in Dublin starting in April!
Many years ago Plato said, "The unexamined life is not worth living". Telling stories from our lives invites us to look at our past and consider what is worth passing on to the future and what we have learnt along the way. Over this introductory series of four weekends, your two experienced teachers will take you through the delights and discipline of telling true life tales, guiding you gently to explore what qualities and skills are needed to tell these stories. There will be time to discuss questions such as: Has anything worth speaking about ever happened to me? Who would listen to my story? What makes it different from a casual reminiscence in a pub? Is it the same as telling a traditional story? And do you have to tell EVERYTHING?
The course is limited to 16 people and open to anyone over 28. It is ideal for beginners, those with some experience and tellers of traditional tales. The course will take place over 4 full weekends and will appeal to anyone interested in learning how to tell their own true life stories and improve their public speaking skills in a safe and creative space.
Dates: Dates: April 13-15th, July 7-8th, Sept 1st-2nd & Nov 3rd-4th 2018 (Fri 7pm – 9pm, Sat 10am – 5pm, Sun 10am – 4pm)
Cost: €945 (Deposit of €250 – balance of €695 payable by 17/3/18), inclusive of all materials, training, lunch & tea & coffee on Saturday and Sunday. Some bursaries are available for eligible students.
Contact Neil to book or enquire about your suitability on storieswithneil@hotmail.com

---
June 2018 Amari, Crete
June 9th – 16th  – The Inner Wheel: Storytelling and the Greek Temperaments
Join Founder of Friends of Amari, Stella Kassimati and Patron Sue Hollingsworth for a 10 year Anniversary special – a celebratory course for people who have been to Amari and wish to return and those who have always longed to go but haven't managed it yet! During the week we will explore questions such as:
How can an understanding of the 4 Greek temperaments help bring more variety and spice to our storytelling? What undiscovered parts of ourselves could we bring to the stories we choose to tell and how might that change the way we tell them?
This is a course for storytellers with some experience who would enjoy being stretched in a supportive, playful atmosphere which includes individual coaching. The timetable will allow for a free day where we could go to the beach, visit some special sites or anything else we might dream up between us. Featuring the sumptuous Greek food of extraordinary cook Maria, the stunning and peaceful scenery of the Amari Valley and a deep dive into the art of storytelling with both Founder and Patron – what more could you ask for?!
To book or for further details, go to www.friends-of-Amari.org
Costs: €785 (inclusive of all tuition, accommodation, meals, and day trip)
---
September 2018 Mount Pelion, Greece
The Wounded Healer: Storytelling and Astrology with John Wadsworth
8th – 15th September 2018
The story of Chiron, the wise and kindly centaur, is one of the most compelling of all Greek myths. Join us for an adventure to Pelion, the site of Chiron's school for the Greek heroes, to the place where the greatest healer of his time sought the cure for his own wound.
During our week together we will explore our relationship to this myth through personal storytelling, the astrology of our birth charts and a wide range of artistic activities.
The planetoid Chiron, discovered in 1977, awakened the astrological imagination to the potency of this story and offers us keys to our own character and calling such as: How might a deeper understanding of our own woundedness release more creativity and compassion in our lives? What might it call forth forth from us and how might it inspire a more authentic response to the woundedness of the world?
This course is suitable for those with an interest in astrology or storytelling (or both) and who are drawn to work with the Delphic inscription: "Know Thyself".
Venue: Aglaida Hotel, Tsagarada, Mount Pelion, Greece
Cost: £990 inclusive of accommodation in 3* hotel in twin bedded rooms with sea views, all meals, tuition, materials, transport from Volos in Greece, mid week excursion and local trips. Not included are transport to and from Volos and any drinks during the week.
Course Facilitators: Sue Hollingsworth & John Wadsworth.

John Wadsworth is a professional astrologer, teacher, writer and pioneer of embodied, experiential forms of astrological education. He has been practicing astrology professionally for over twenty years. He has been running the Kairos School of Astrology in Glastonbury since 2009, taking students from beginner to professional level. John holds an MA in Cultural Astronomy and is the founder of The Alchemical Journey, a Glastonbury Zodiac based mystery school programme. He is the author of, "Turning the Wheel of Your Zodiac Soul: Twelve Gateways to Wholeness", to be published by Orion next March.
Website: www.kairosastrology.co.uk
To book or for further information, please email John Wadsworth on john@kairosastrology.co.uk
---
September 2018 Findhorn Foundation, Scotland
This Being Human: Telling True Life Tales
September 29th – October 6th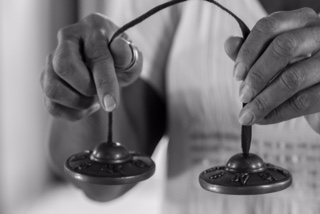 Telling stories from our own lives invites us to look at our past and consider what is worth passing on into the future. This one week course provides an introduction to the delights and discipline of telling true life tales. Working with stories from our own lives that we want to be able to share with our families, friends or perhaps even an invited audience, we will be learning about what qualities and skills are needed to tell these stories well. There will be time to explore such questions as: has anything worth speaking about ever happened to me? Who would want to listen to my story anyway? What makes it any different from a chat about our lives over a cup of coffee? Is it the same as telling a traditional story? Do you have to tell EVERYTHING? And ultimately, how can the shaping and crafting of personal stories illuminate what it means to be human?
To book or for further details, go towww.findhorn.org/workshops
Costs: Tiered pricing of £1110 / £840 / £690 (including accommodation and all meals)
---
November 2018 Bangalore, India
November 14th – 25th
Please watch this space for further details of courses available or go to www.bytheriver.in

---

November/December 2018 Hawkwood College, England Begin Telling True Life Tales! November 30th – December 2nd
Many people would love to share a story from their lives with family, friends or even a public audience. But where to begin? Most people when asked for a story say, "Oh, I can't remember anything" or "I haven't done anything remotely interesting" when every person obviously has a story to tell. And if you CAN remember something, how can you make sure it is interesting to anyone else?
This is an introduction to the delights of telling true life stories. In an atmosphere of serious fun and playful engagement, it is suitable for anyone, whether you have previous experience or not.
---