---
August 2018 Kastamanou, Turkey
August 3rd – 8th – Welcome to the Island!
Calling all adventurous souls to the Black Sea to take part in a journey to an island of imagination, creativity and story! Come along to explore, to step onto new shores of spontaneous storytelling and mythic imagination and discover brand new, never before told, stories that need telling right now. Suitable for absolute beginners and experienced storytellers alike.
To book or for further details, please email Seiba Storytelling on info@seibaanlatimerkezi.com

---
August 2018 Wales, UK
August 16th – 22nd – The Bleddfa Week of Storytelling

Sue is contributing a workshop and a performance of Thicker Than Water: traditional and personal stories about families on August 18th to this iconic storytelling gathering in a converted barn in the rolling Welsh Hills. Suitable for those who have never told a story before and for experienced tellers
---
September 2018 Mount Pelion, Greece
The Wounded Healer: Storytelling and Astrology with John Wadsworth
8th – 15th September 2018
The story of Chiron, the wise and kindly centaur, is one of the most compelling of all Greek myths. Join us for an adventure to Pelion, the site of Chiron's school for the Greek heroes, to the place where the greatest healer of his time sought the cure for his own wound.
During our week together we will explore our relationship to this myth through personal storytelling, the astrology of our birth charts and a wide range of artistic activities.
The planetoid Chiron, discovered in 1977, awakened the astrological imagination to the potency of this story and offers us keys to our own character and calling such as: How might a deeper understanding of our own woundedness release more creativity and compassion in our lives? What might it call forth forth from us and how might it inspire a more authentic response to the woundedness of the world?
This course is suitable for those with an interest in astrology or storytelling (or both) and who are drawn to work with the Delphic inscription: "Know Thyself".
Venue: Aglaida Hotel, Tsagarada, Mount Pelion, Greece
Cost: £990 inclusive of accommodation in 3* hotel in twin bedded rooms with sea views, all meals, tuition, materials, transport from Volos in Greece, mid week excursion and local trips. Not included are transport to and from Volos and any drinks during the week.
Course Facilitators: Sue Hollingsworth & John Wadsworth.

John Wadsworth is a professional astrologer, teacher, writer and pioneer of embodied, experiential forms of astrological education. He has been practicing astrology professionally for over twenty years. He has been running the Kairos School of Astrology in Glastonbury since 2009, taking students from beginner to professional level. John holds an MA in Cultural Astronomy and is the founder of The Alchemical Journey, a Glastonbury Zodiac based mystery school programme. He is the author of, "Turning the Wheel of Your Zodiac Soul: Twelve Gateways to Wholeness", to be published by Orion next March.
Website: www.kairosastrology.co.uk
To book or for further information, please email John Wadsworth on john@kairosastrology.co.uk
---
September 2018 Findhorn Foundation, Scotland
This Being Human: Telling True Life Tales
September 29th – October 6th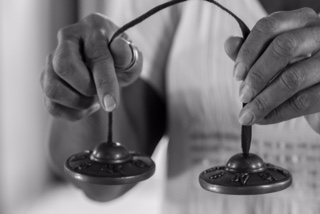 Telling stories from our own lives invites us to look at our past and consider what is worth passing on into the future. This one week course provides an introduction to the delights and discipline of telling true life tales. Working with stories from our own lives that we want to be able to share with our families, friends or perhaps even an invited audience, we will be learning about what qualities and skills are needed to tell these stories well. There will be time to explore such questions as: has anything worth speaking about ever happened to me? Who would want to listen to my story anyway? What makes it any different from a chat about our lives over a cup of coffee? Is it the same as telling a traditional story? Do you have to tell EVERYTHING? And ultimately, how can the shaping and crafting of personal stories illuminate what it means to be human?
To book or for further details, go towww.findhorn.org/workshops
Costs: Tiered pricing of £1110 / £840 / £690 (including accommodation and all meals)
---
November 2018 Bangalore, India
The Magic of Storytelling
November 14th & 15th
If you've ever wondered what it would be like to tell a story, if you've ever thought "I could never remember all that", if you've ever worried about standing up to speak in public, this could be just the course for you! By the end of the course you will have a traditional story to take away ready to tell, gained confidence in speaking in front of others and have some hot tips on creating storytelling magic!
Under the Surface
November 17th
Why have some of the oldest stories survived so long? Why do we keep on telling them and is it possible that they contain wisdom that could help us in our lives right now? Taking one story in depth, we will use games, exercises and conversations to dive under the surface of the story and see what it has to offer us. Suitable for anyone who loves stories or storytelling, no previous experience is needed and absolute beginners are as welcome as experienced tellers.
Finding Gold: Next Steps in Personal Storytelling
November 20th – 22nd
Once you have a story from you own life in mind, how can you apply the skills of the storyteller to ensure that your listeners will not only be entertained by your story but also be nourished by it? How can the craft of storytelling help us convey the weight as well as the glitter of the gold we find in our own lives? This course is suitable for anyone who has had a taste of personal storytelling and wants to further develop their skills
More Magic: Next Steps in Traditional Storytelling
November 24th & 25th
For those who have already attended a Magic of Storytelling course or who have some experience of telling traditional stories, we delve deeper into the skills of the storyteller and explore how to create even more magic for our listeners!
For further details of courses available or go to www.bytheriver.in

---

November/December 2018 Hawkwood College, England Begin Telling True Life Tales! November 30th – December 2nd
Many people would love to share a story from their lives with family, friends or even a public audience. But where to begin? Most people when asked for a story say, "Oh, I can't remember anything" or "I haven't done anything remotely interesting" when every person obviously has a story to tell. And if you CAN remember something, how can you make sure it is interesting to anyone else?
This is an introduction to the delights of telling true life stories. In an atmosphere of serious fun and playful engagement, it is suitable for anyone, whether you have previous experience or not.
Cost: £275 inclusive of all meals and accommodation. For further information and to book, go to: www.hawkwoodcollege.co.uk
---
2019
---
February / March 2019 Cape Town, South Africa
Sunday February 3rd – Saturday March 9th – Storytelling in the Community
Full Time Training, Erin Hall, Rondebosch, Cape Town
Course Leaders: Sue Hollingsworth with Gilly Southwood
The classic, 5 week, full time training in the skills of telling traditional stories AND how to facilitate and use those stories in communities and groups. This is the first time Sue has run this course since 2016, so read on …..
There was a time when the telling of stories was as natural and necessary as walking and breathing..
There was a time when, if you or your community was sick, someone would ask,
"When did you last sing? When did you last dance? When did you last tell a story?"
We are forgetting this natural wisdom but it's not too late to make it part of our lives again and help keep both our hearts and the hearts of our communities healthy. In these times of division, difference and sometimes mistrust, the telling of stories brings us, our families and our communities together again.
This popular 5 week, full time (Mon – Fri) course will give you the opportunity to learn or deepen your skills as a storyteller, as well as equip you to go out into your community, be it a school, hospital, neighbourhood, old people's centre, church, business organisation or just your friends and family, and begin working with story. Suitable for both beginners and those already on their way, the course will cover the telling of a wide variety of traditional tales, the creating of spontaneous stories, an introduction to voice work and story facilitation skills. Working both playfully and deeply we will uncover the storyteller that lives naturally within you so that you can go away with a foundation of storytelling skills to use in your community.
Tuition Cost: R17,500 for participants from Southern Africa, R35,000 for international students
The course is limited to 14 participants and 5 places will be available for international participants.
If you are interested in attending this course, in the first instance, please contact Sue by email at biographicalstorytelling@gmail.com
---